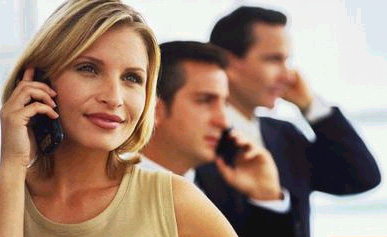 A smart phone isn't just a a phone any more, it's a genius or one might say a genie that grants wishes. It is also an office, a cyber arcade, a library, a social gathering, a portal to the internet, an electronic mail service, a bank, a stock broker, a file cabinet and the list goes on.
Converging technologies are making the your smart phone smarter and much more useful. For those that doesn't know, converging technologies are what you get when you cross new technology with an existing one or a new one. Around the world the popularity of smart phones has risen steadily over the last decade. A smart phone can even be a fully functioning virtual office. You can take online orders, process payments, hire employees and finish a gig. When you finish a job, you can have the funds transferred to your bank. There is barely a need to go to the office anymore.
The idea that smart phone software producers keep expanding the functionality of the phone is good. It means that one has the convenience of accessing things and people around the world anytime of the day or night. The younger generations have been utilizing this technological adaptability to the fullest potential of the mobile devices and their software. They are driving the industry ahead with a demand for greater and greater innovations. When they see a barrier, they break through it. These devices aren't just for kids. As the kids turn to adults, they bring fresh ideas and the technologies they grew up on to the workplace. There are approximately 235 million mobile device users in the US alone. They are using the phones to work, play and socialize at an increasing rate every year.
The genie is out of the bottle and the 'mobile revolution' is moving ahead. Whatever you wish for, don't get left behind.
https://www.coremobileapps.com/wp-content/uploads/people-on-the-phone-saidaonline.jpg
237
387
Will Manuel
https://www.coremobileapps.com/wp-content/uploads/3-300x71.png
Will Manuel
2013-05-23 04:01:09
2016-04-30 01:54:02
You can't afford to ignore the mobile business revolution